News on March 8, according to foreign reports, according to a report released by Allied Market Research, from 2021 to 2027, the global tobacco market is expected to reach 262.8 billion US dollars, with a compound annual growth rate. A considerable amount, up to 6.7%.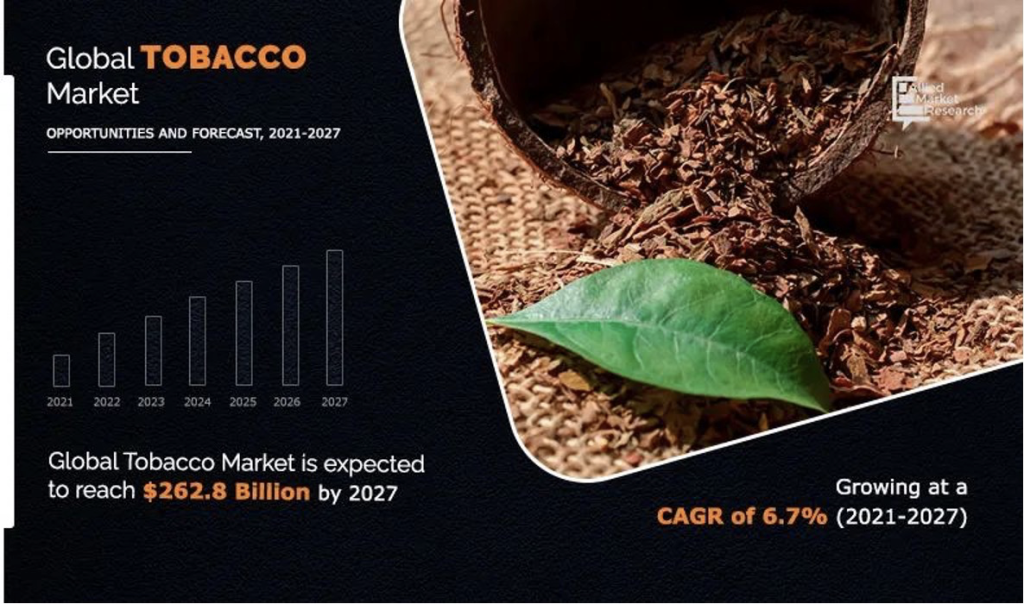 The key market Asia-Pacific region currently holds the highest market share, including players from developing countries such as China and India, according to the report. With more than 300 million smokers, China is the world's largest tobacco producer and consumer, which is why major tobacco brands are actively seeking to increase their market share in the Chinese market.
In addition, tobacco companies are now focusing on expanding their product portfolios for various product areas, especially e-cigarettes and smokeless tobacco.
Following this trend, major market players are adopting new strategies such as partnerships, joint ventures, mergers and acquisitions to achieve integration and enhance their offerings.
For example, Imperial Brands acquired Austrian e-cigarette maker Von Erl in 2018 with the goal of offering next-generation products such as heated tobacco devices, e-vapor and more.
Furthermore, the significant increase in the number of female smokers, the popularity of flavored cigarettes, and a strong distribution network are driving the growth of the global tobacco market in more than one way.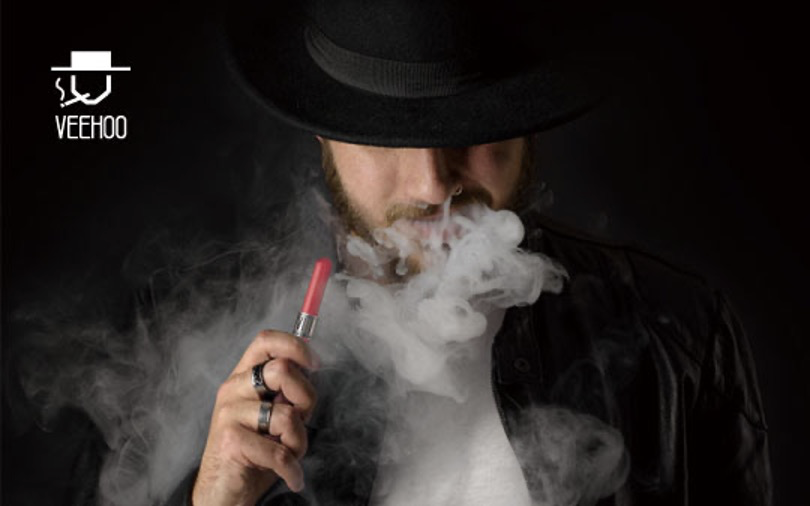 E-cigarettes, cigarillos, large cigars, hookahs, and flavored smokeless tobacco are gaining significant momentum. Tobacco manufacturers often make huge profits because they sell addictive products that are cheap to produce and expensive. With this trend emerging, the global tobacco market is likely to witness huge growth prospects in the coming years.
Cigarettes to maintain leadership over the forecast period
In terms of product, cigarettes have the largest market share in 2019, accounting for more than one-third of the global tobacco market, and are expected to maintain their leading position during the forecast period. Furthermore, this segment is expected to witness the fastest CAGR of 8.0% from 2021 to 2027. This is thanks to product innovations in cigarette taste, size and composition.
The report also discusses including cigars, cloves, snuff and others.
Asia Pacific, which will continue to dominate through 2027
From a regional perspective, Asia Pacific had the highest share in 2019, accounting for nearly two-fifths of the global tobacco market, and is expected to continue to maintain its dominant share in terms of revenue through 2027. Followed by Europe and North America.
Furthermore, the region is expected to register the fastest CAGR of 7.4% over the forecast period. This is due to the increased consumption of cigarettes, one of the main tobacco products, which provides the government with the most stable source of tax revenue.
China Electronic Cigarette Factory/ The best electronic cigarette factory in China/Cheap vape /vape pen/ vape pod/ .The New vape /vape pen/ vape pod/ Popular/fashionable/prevalent vape /vape pen/ vape pod/No leakage/ No leak vape /vape pen/ vape pod/ delicious flavor vape /vape pen/ vape pod/ vape /vape pen/ vape pod/ Wholesaler/vape /vape pen/ vape pod/ manufacturers/ vape /vape pen/ vape pod/ suppliers/ vape /vape pen/ vape pod/ actory、Customized/vape /vape pen/ vape pod/ Free Sample/vape /vape pen/ vape pod/ buy discount/ vape /vape pen/ vape pod/ quotation/Top vape /vape pen/ vape pod/ Best vape /vape pen/ vape pod/ vape /vape pen/ vape pod/ in stock/ vape /vape pen/ vape pod/ near me