On March 24, Shenzhen Zhongwei Sino Technology Co., Ltd. (holding brands such as "Airnow Air Experiment" and "Airlove Love Air") signed a strategic cooperation agreement with BYD Electronics. The founder and general manager of Airnow Air Experiment Chen Xinyuan, Co. Founder and Senior Vice President Ouyang Kai, General Manager of BYD Precision Manufacturing Co., Ltd. Tang Jianguo, and Sales Director Shi Zhong attended the signing ceremony.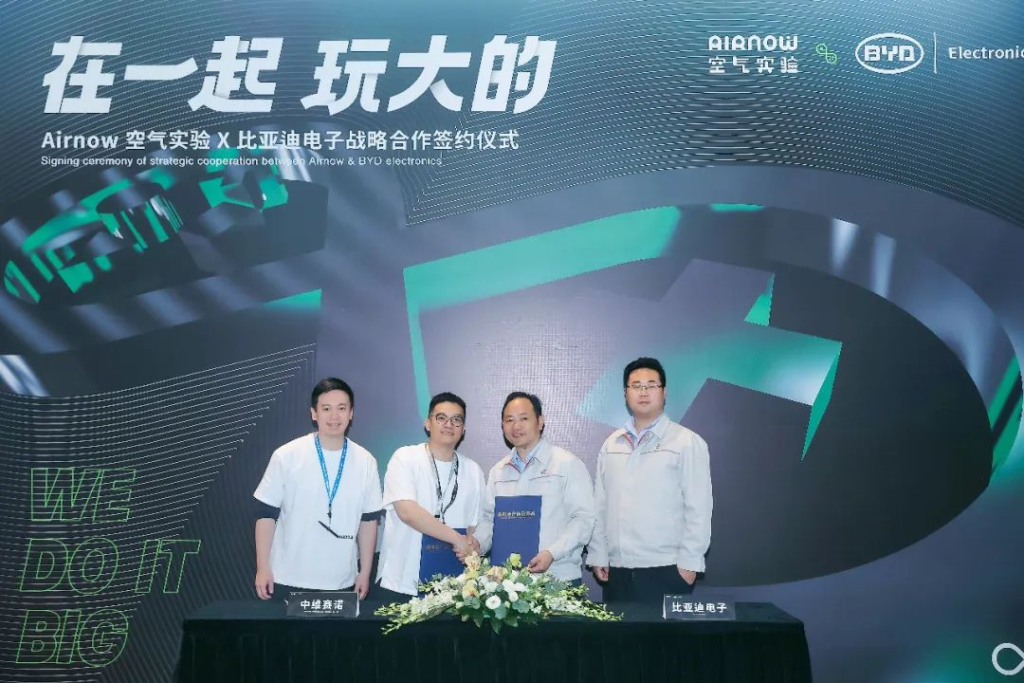 From left to right are Airnow Ouyang Kai, Chen Xinyuan and BYD Precision General Manager Tang Jianguo and Sales Director Shi Zhong


It is understood that the actual cooperation between Airnow and BYD Electronics has been reached as early as several months ago. The current products on sale have adopted the first customized BEEM ceramic atomizing core technology launched by BYD Electronics. The new products that will be launched in the near future are also Jointly developed and designed with BYD Electronics, this signing marks that Airnow and BYD Electronics will establish in-depth and stable cooperative relations in technology research and development, product design, manufacturing and other aspects in the future, to provide the market with higher technology and higher quality. , A more cost-effective electronic atomization solution.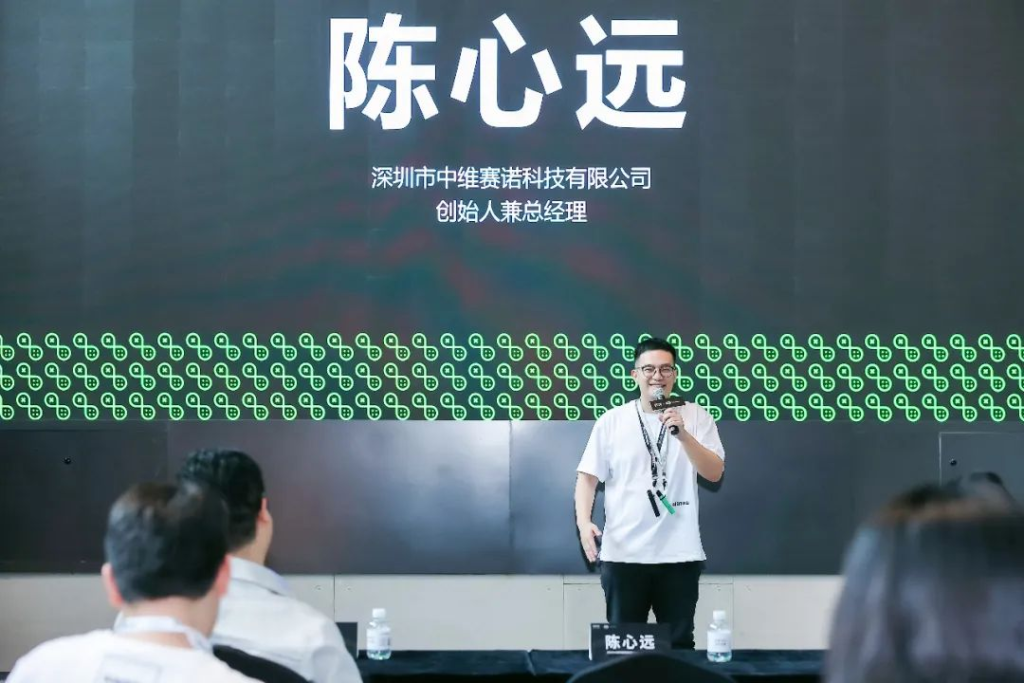 Chen Xinyuan, founder and general manager of Airnow, delivering a speech

Chen Xinyuan, founder and general manager of Airnow Air Experiment, said: "The core brand positioning of Airnow Air Experiment is a self-assertive electronic atomization brand. Because the brand and team are young enough, we are more willing to listen to the voices of consumers and continue to develop products. Iterate to meet the individual experience needs of users in different circles; recently, the State Tobacco Monopoly Administration has issued an announcement that the "Measures for the Administration of Electronic Cigarettes" will be officially implemented from May 1, 2022. Airnow will actively implement regulatory requirements and always adhere to compliance. Management, all the development of the enterprise based on the principle of national interests and consumer interests. At present, it has also carried out the research and development of new products with BYD Electronics in an orderly manner in accordance with the latest national standards. In the future, we will also integrate resources with BYD Electronics, relying on the strong supply chain advantages of Chinese manufacturing, deeply explore the differentiated needs of users in overseas markets, create a diversified product matrix and hierarchical price combinations, and develop overseas markets. Demonstrate the strong self-confidence of Chinese brands overseas."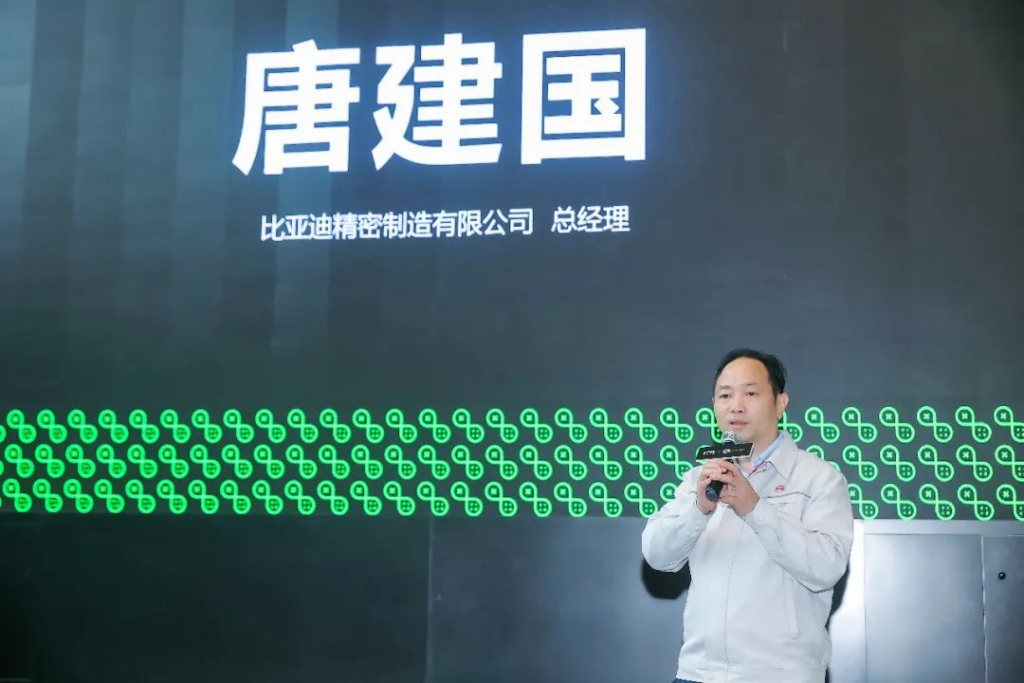 Tang Jianguo, General Manager of BYD Precision Manufacturing Co., Ltd., delivered a speech

Mr. Tang Jianguo, general manager of BYD Precision Manufacturing Co., Ltd., said: "The quality of electronic atomization products is uneven, and BYD Electronics, as a giant in high-end precision manufacturing, has more than 15 years of ceramic R&D and manufacturing experience and 25 years of experience in precision mold manufacturing. , has a professional team and a full range of R&D capabilities, and already has hundreds of patents including atomizer core material system, process route, atomizer structure design, flue gas aerodynamics, automation equipment and other aspects, building a comprehensive Patent layout. The BEEM CORE ceramic atomizing core products currently launched in the market have achieved a completely independent process technology route and patent system. In the future, they will work with Airnow to deploy domestic and foreign electronic atomization markets and develop innovative electronic atomization. technology to improve consumer safety, efficiency and end-user experience."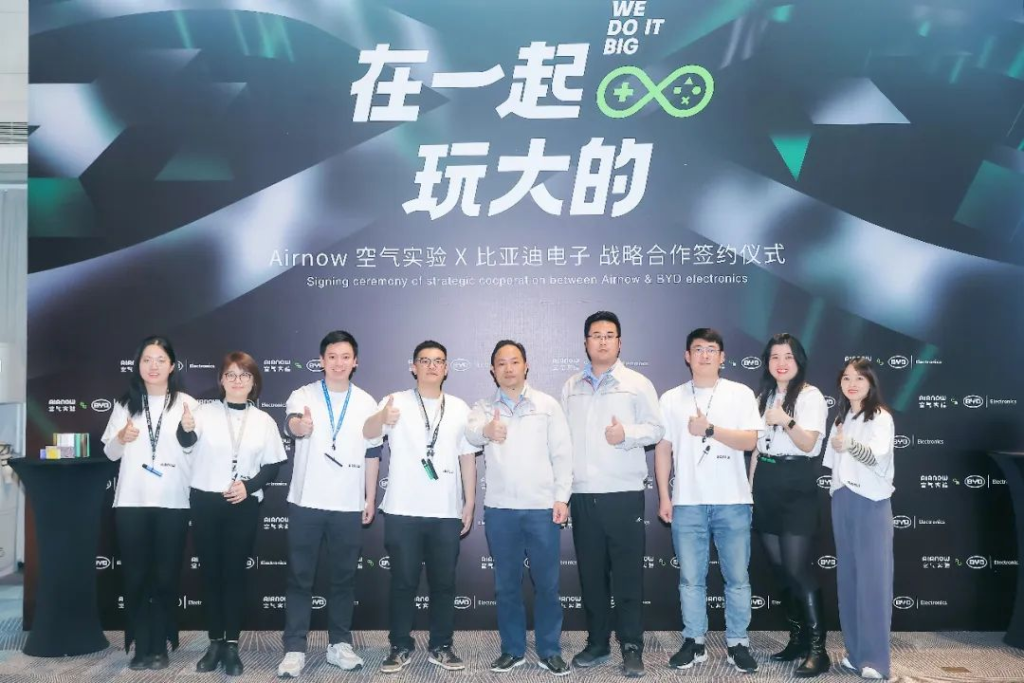 Strong alliances to build benchmarks

The signing ceremony was successfully concluded under the witness of all parties, which means that Airnow Air Experiment and BYD Electronics will complement each other in the field of electronic atomization, jointly develop, and continue to bring more passionate and creative products to consumers. Trendy experience, providing more customized, personalized and cost-effective products and services for consumers in the domestic and foreign electronic atomization market.
China Electronic Cigarette Factory/ The best electronic cigarette factory in China/Cheap vape /vape pen/ vape pod/ .The New vape /vape pen/ vape pod/ Popular/fashionable/prevalent vape /vape pen/ vape pod/No leakage/ No leak vape /vape pen/ vape pod/ delicious flavor vape /vape pen/ vape pod/ vape /vape pen/ vape pod/ Wholesaler/vape /vape pen/ vape pod/ manufacturers/ vape /vape pen/ vape pod/ suppliers/ vape /vape pen/ vape pod/ actory、Customized/vape /vape pen/ vape pod/ Free Sample/vape /vape pen/ vape pod/ buy discount/ vape /vape pen/ vape pod/ quotation/Top vape /vape pen/ vape pod/ Best vape /vape pen/ vape pod/ vape /vape pen/ vape pod/ in stock/ vape /vape pen/ vape pod/ near me